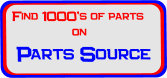 The Unique Shopping Cart Concept
What makes SA Online unique is the fact that any person/business can now, at a very low cost, make/publish products using a SA Online shopping cart. Products can be uploaded from an, Internet, linked in-house computer and can be made to appear on a website as well as via the SAOnline business directory.

SAOnline will supply anybody (private or business client), who would like to publish products, with a cloud based data capture program which will enable the user to add, delete and edit stock details and make it available via the SAOnline Directory complete with pictures.

It is not a requirement to have a website. The catalogue/pricelist/shopping cart can be linked to Facebook pages.

A complete product catalogue/pricelist including pictures can now also be linked to your business entry in SAOnline. All products can be selected by buyers and added to a shopping cart complete with an EFT/Credit card checkout feature

For further information complete the request form below and we will be happy to send you more information and guide you through the process of having a virtual online shop from as little as R200 per month.


Request more information
[ Mission ] [ Code of Conduct ] [ Disclaimer ]